Sedation Dentistry Options in Salt Lake City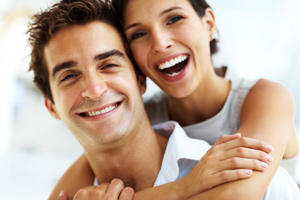 If you suffer from dental anxiety, dental sedation may be remarkably helpful if you need dental treatment of any kind, from necessary check ups to cosmetic dentistry. Dental sedation can give you the relaxation and comfort you need to have a pleasant, productive visit with the dentist.
At Salt Lake Dental Care, we offer three types of dental sedation. We will partner with you to give you the dental sedation treatment that is right for you. We offer laughing gas, oral sedation and IV sedation.
Laughing Gas
Laughing gas is a time-tested dental sedation method that has been proven safe. This is the mildest form of dental sedation we offer. It is a gas that is combined with oxygen that you breathe through a nose mask. Laughing gas begins working immediately and dissipates from your system quickly, so you can drive to and from your appointment. You do not fall asleep while using this effective method. You simply are not as anxious about your dental work.
Oral Sedation
Oral sedation is a pill we will give you for your next appointment. Usually, patients take the oral sedation before arrival to feel relaxed while attending dental procedures. Oral sedation is a little stronger than laughing gas, though the same type of relaxation is achieved. You do not fall asleep, but you may feel drowsy. Because you may feel woozy as the oral sedation begins to take effect, you will need to have transportation to and from your appointment.
IV Sedation
IV Sedation provides the most sedative effect of the three dental sedation treatments we offer. Some people like IV sedation because it can be precisely monitored throughout your dental procedures. This method does not make you sleep, though you may doze or feel drowsy. When using IV sedation as your dental sedation treatment, you will need to find transportation for after your procedure.
Contact Us Today
For more information about dental sedation or to set an appointment for the dental procedures you need and want, call our Murray, UT office today! We are eager to answer any questions or concerns you may have about dental sedation, if you need a Salt Lake City dentist to attend to your needs. We are also happy to serve the West Jordan and Sandy areas!