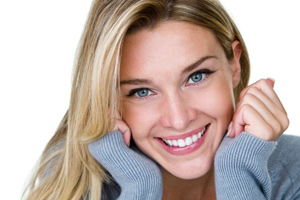 Restoring Smiles Near Salt Lake City and Sandy Utah With A Dental Bridge Or Tooth Crown
Dental crowns and bridges are some of the most important and common restoration work available today.  Teeth can become damaged due to a variety of reasons; they may be subject to decay, or they may have cracked, chipped, or broken due to external trauma, or just weakened after root canal therapy.  If, because of these reasons, porcelain veneers, bonding, or fillings won't be enough, then dental crowns or a dental bridge are often great options.
What Are Dental Crowns?
A tooth crown, sometimes called a "tooth cap", looks exactly like a natural tooth.  It is placed over and permanently bonded to a portion of your remaining natural tooth.  As a cosmetic dentist, Dr. Blackwood is an expert at matching the exact size, color, and shape of your teeth so that no one will ever be able to tell that you have a tooth crown. Your dental crowns that you receive at our Murray, UT office will feel and look natural.
What Is a Dental Bridge?
A dental bridge can be used when a missing tooth creates a space in your teeth. Instead of anchoring itself into the bone (like a dental implant would), a dental bridge uses the teeth surrounding it for support.  A tooth crown will be placed on each tooth on either side of the gap so that the false tooth can be bonded between them. It can be a less expensive option than an implant, and also keeps the exact appearance of a natural tooth.
Explore Your Tooth Crown Options in Murray, Utah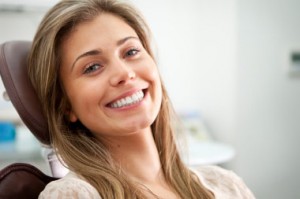 If you have a chipped or cracked tooth, we are happy to help you determine if a tooth crown would be a good fit. To make an appointment with Dr. Blackwood to go over your restorative dentistry options, please call us in Murray, UT, or use the contact form on the right to send us a quick note. We'll get back to you as quickly as we can, so don't hesitate to call us if you are in the Salt Lake City area, including Sandy, Utah!