Treat
Sleep Disorders

In Salt Lake City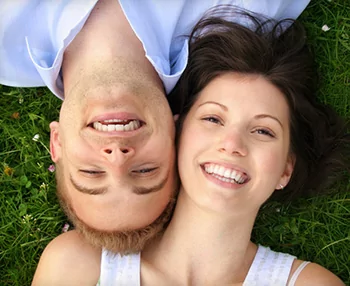 Many patients suffer from sleep apnea, but not everyone realizes that you can get meaningful, effective sleep apnea treatment at your dentist office. Dr. Blackwood and his team are proud to offer sleep disorder and sleep apnea solutions to their patients in the Salt Lake City area, from Murray to Sandy, Utah. If you or a loved one are suffering from sleep apnea, you can come in today and take the first step towards getting a full night's rest again.
What is Sleep Apnea?
Sleep apnea is a sleep disorder that affects over eighteen million Americans. Sleep apnea occurs when patients suddenly stop breathing during the night. When a patient with sleep apnea falls asleep, the muscles in their throat relax too much, causing the airway to collapse. Once the airway is collapsed, the brain isn't receiving enough oxygen and responds by waking the patient up just enough for the airway to open, until the muscles in the throat relax again. This cycle can happen hundreds of times during the night and keep a sleep apnea patient from entering the deep state of sleep necessary to get enough rest.
Our
Sleep Apnea Treatment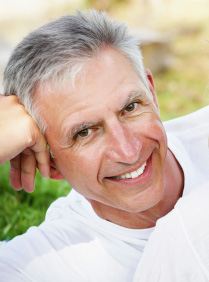 At Salt Lake Dental Care in Murray, UT, we have the equipment necessary to diagnose and treat sleep apnea. If you suspect you may be suffering from sleep apnea, you can come into our office for an examination and sleep test. Our sleep test results will allow us to determine the proper course for treatment and help you get a full night's sleep.
We treat sleep apnea on a case by case basis. When you are diagnosed with sleep apnea, our sleep test will help us know how moderate or severe your sleep apnea is, and help us determine your individual sleep needs. We will consult with a physician and work with you step by step to help solve your sleep apnea problem.
At our practice, we use special, custom-made mouthguards to help patients who are sleep apnea sufferers. Our mouthguards are completely comfortable and effective. While you sleep, the mouthguard will keep your throat from closing, and keep your airway open for more effective breathing. With one of our mouthguards you'll be able to sleep well again, and have the energy you need.
Get Your Sleep Disorder Under Control with Sleep Apnea Treatment in Murray, Utah
To find out more about sleep disorders or our sleep apnea treatment, call us at our Murray, UT office today. We work with patients from all over the Salt Lake City and Sandy, Utah areas!