Your Salt Lake City Sedation Dentist Calms Dental Fears
Here at Salt Lake Dental Care, we understand dental anxiety can get in the way of taking care of your teeth. Many people avoid the dentist, whether they need a general dentistry checkup or a more extensive dental procedure.
At Salt Lake Dental Care in Murray, UT, we want you to feel relaxed, at ease, and comfortable when you come into our office, which is why we offer sedation dentistry, also known as "sleep dentistry". We offer sedation dentistry for most procedures upon request, including wisdom teeth removal, root canals, and more.
What is Sedation Dentistry?
Sedation dentistry uses sedatives to help you feel more relaxed during your dental appointment. Sedation dentistry treatments aren't meant to make you sleep, though you may feel drowsy. Instead, it works to relax your mind and body, so you can feel comfortable. The sedation dentist we provide helps you conquer dental fears because you are not as stimulated by what is going on. In other words, you are awake and aware but may not be as bothered or anxious as you normally would be.
What Types of Dental Sedation Do We Offer?
Our dental sedation options include laughing gas, oral conscious sedation, and IV sedation, each offering different levels of relaxation, so you can feel at ease in our office.:
LAUGHING GAS | You've probably heard of laughing gas, but this sedation method really isn't designed to make you laugh. It helps you feel relaxed in order to alleviate your dental phobia. The gas is mixed with oxygen, and you breathe it in to feel its effects. This sedation dentistry method works quickly, so you can drive to and from your appointment. It is a time-tested method and has few, if any, side effects.
ORAL CONSCIOUS SEDATION | This is a big term for a small yet highly effective sedation dentistry method. Your sedation dentist will give you a pill to take prior to your next appointment. You will feel woozy but aware. You will need to find transportation to and from your appointment.
IV SEDATION | Your sedation dentist will put medicine into an IV. This IV sedation dentistry medicine is designed to keep you relaxed during your procedure. Dr. Blackwood will make sure you have the right amount of medication, so you will stay at an appropriate level of relaxation.
Do You Always Use Dental Sedation?
We only use dental sedation if the patient requests it. If you're worried about your dental visit, ask us about our sedation options, and we can discuss what method will work best for you. If you need a dental crown, porcelain veneers, or even just teeth whitening, we can help you feel calm with sedation dentistry.
Besides feeling more relaxed and not feeling dental anxiety during your visits with us, your sedation dentist is often able to perform more than one procedure, which saves you time. Our sedation dentistry patients have also reported that they feel little to no pain at all. This is because you are more sensitive to pain when you are anxious. Take away the anxiety, and you may take away the pain, too!
Free Yourself from Dental Anxiety with Sedation Dentistry near Salt Lake City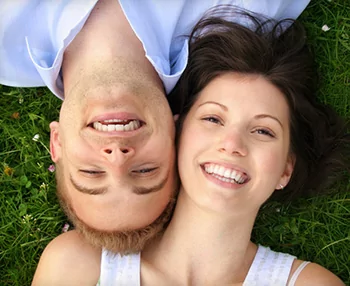 Our team is always happy to talk to you about your visit to see how we can make your experience with sedation dentist Dr. Clint Blackwood, DDS, as comfortable as possible. If you have never liked going to the dentist, we can show you how your experience can be stress-free.
Give Us a Call Today!
No matter how minor the procedure, we are standing by to help you have a positive experience with every visit in Murray, Utah! Sedation dentist Dr. Blackwood, DDS, and his friendly staff are here to help if you are in the Salt Lake City area, including Sandy and Murray, UT.
Call, text, or fill in our contact form on this page, and we'll get in touch with you. It's important not to put off your oral health because of anxiety, and we are ready to help you feel relaxed!