Your Salt Lake City Sedation Dentist Calms Dental Fears
We know that sometimes going to the dentist can cause a lot of anxiety. Many people feel unease when they think of an upcoming dental procedure or even just a regular general dentistry checkup. At Salt Lake Dental Care in Murray, UT, we want you to feel totally relaxed, at ease, and comfortable when you come in to have work done. Because of that goal, we're experts in sedation dentistry.
What is Sedation
Dentistry

?

Sedation dentistry is the use of sedatives to allow you to feel totally relaxed during your visit. It won't put you to sleep; rather, it relaxes you just enough that you will feel totally comfortable and relaxed during your visit. We can administer the sedatives in a variety of ways (laughing gas, oral conscious sedation, or IV sedation), but our number one goal is to make you feel comfortable.
Do You Always Use Dental Sedation?
We use dental sedation only if the patient desires it. If you are feeling apprehensive about your dental visit, then you might very well be a good fit for dental sedation but it's completely up to you! We can do all kinds of work, including dental crowns, porcelain veneers, or even teeth whitening through dental sedation.
Free Yourself from Dental Anxiety with Sedation Dentistry near Salt Lake City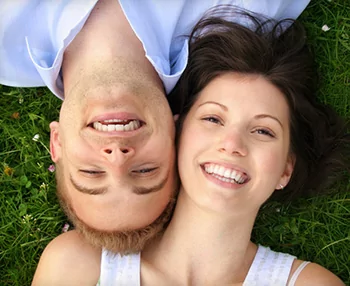 We're happy to talk to you about how we can make your experience with sedation dentist Dr. Clint Blackwood the most comfortable one possible. If you have never liked going to the dentist, let us show you how stress-free your experience can be with dental sedation. No matter how major or minor the procedure will be, we are committed to making it a positive experience, every single time in Murray, UT! Sedation dentist Dr. Blackwood and his friendly staff are here to help if you are in the Salt Lake City area, including Sandy, Utah. Please call, text, or contact us using the form on this page and we'll get in touch with you. Dreading the dentist can be a thing of the past!
To learn more about our dental sedation options and how they work, please visit our dental sedation website!