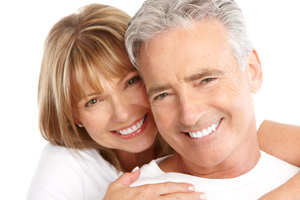 Denture Technology In Murray UT
Dentures are a great way to replace missing or loose teeth. Even if you are missing several teeth, we don't want you to be embarrassed or worried. Denture technology has come a long way in the last few years, and you can fully restore your smile again when visiting our office in Murray UT.
Do Dentures Replace All My Teeth?
Dentures can either replace all your teeth or just some of them. We perform thorough examinations to determine which teeth need to be removed. After the diagnosis, we will create a custom set of dentures just right for your mouth.
Implant-Supported Dentures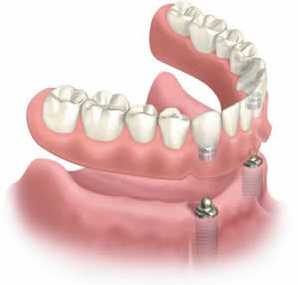 At Salt Lake Dental Care in Murray, UT, we provide denture implants for many of our patients. Implant-supported dentures are a great alternative to traditional dentures. Implant-supported dentures are a type of overdenture attached to dental implants inside the mouth, providing a supportive anchor, which means no slipping or sliding.
Implants make the denture sturdy and strong, increasing functionality for activities like eating and speaking. In fact, you'll be able to eat many of the foods you could eat with natural teeth! More importantly, the denture implants promote healthy jaw bone density and can slow bone loss.
Are Dentures Right For Me?
Your overall health will affect which denture you need. Major advances in cosmetic dental technology allow dentists to perform restoration work on individual teeth instead of using full dentures. However, dentures are still the preferred treatment in some cases. Dr. Blackwood can help you determine the best option for you.
Schedule a Dentures Consultation Near Salt Lake City!
If you are in the Salt Lake City area, set up an appointment to talk with Dr. Blackwood about dentures by calling us at 801-938-8855. You can also fill out the contact form below, and we'll call you as soon as possible. We work with patients from all over the area, including Murray and Sandy, Utah!