Tooth Implant Dentistry In Murray UT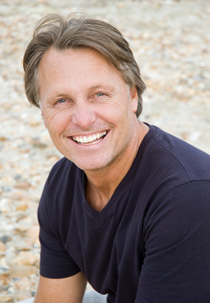 Dental implants can fill in the gaps left by missing teeth, and because they have "roots" made of titanium rods, they can last a lifetime.
If you are a good candidate for a tooth implant, you might consider dental implants instead of a dental bridge. Implant dentistry also has the ability to strengthen the bone structure in your jaw as well as restore the full functionality of your teeth.
How Does a Dental Implant Work?
Dental implants need to be strong, so they are made of titanium and other sturdy materials that will integrate with the jaw bone. Within just a few months, the tooth implant will fuse with the bone, and you will be able to chew without worrying about shifting or sliding.
What are the Benefits of Dental Implants?
Dental implants offer a number of benefits for patients who are missing one or more teeth. Some of the key benefits of dental implants include:
Improved Appearance: Dental implants are designed to look and feel like natural teeth, so they can improve the appearance of your smile and facial structure.
Improved Speech: Missing teeth can cause speech problems, but dental implants can help restore your ability to speak clearly and confidently.
Comfort: Dental implants are more comfortable than traditional dentures, which can slip or shift while eating or speaking.
Eat Like You Used To: Dental implants function like natural teeth, so you can eat and chew your favorite foods without any discomfort or difficulty.
Preserves Oral Health: Dental implants don't require the removal of any healthy tooth structure, and they can help prevent bone loss and gum recession, which can occur when teeth are missing.
Durability: Dental implants are designed to be a long-lasting solution for missing teeth and can last for many years with proper care.
Overall, dental implants offer a number of benefits that make them a popular choice for patients who are missing one or more teeth.
Do I Need a Tooth Implant?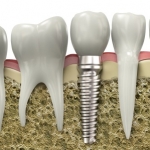 When you come into our office, we will check your oral health to find out what solutions will work best for your individual situation. If you are a good candidate for dental implants, we can provide the placement and restoration for you. Our services may also include mini implants, if appropriate, at our Salt Lake City and Murray, UT area practice.
What About Implant-Retained Dentures?
Have you been thinking about getting dentures? If so, our implant-retained dentures could be the solution for you! Fixed dentures are a great alternative to traditional dentures and solve problems with shifting and sliding.
Implant-retained dentures are a type of overdenture made to attach directly to the implants. Implant dentures promote bone health and can even slow the bone loss caused by missing teeth. Implant-retained dentures are not only sturdy but also improve chewing and speech.
Click here to learn more about Implant-Supported Dentures
Choosing an Implant Dentist in Salt Lake City
For a procedure like dental implants, your dentist should be skilled in implant dentistry. Dr. Blackwood, DDS, can diagnose, place, and restore, all here in our office. When you find a dentist who knows you and your unique health needs, you can receive the high-quality care you deserve.
Our team at Salt Lake Dental Care near Sandy, Utah, can help you and your family! As a cosmetic dentist, Dr. Blackwood, DDS, understands the importance of creating dental implants that will blend in and function like natural teeth. Our team will be with you every step of the way, until you can walk out of our office with a beautiful new smile!
Frequently Asked Questions About Implant Dentistry
Here are answers to questions we commonly receive about implant dentistry:
Can dental implants be done if I have gum disease?

The success of dental implants depends on the health of your gums and jawbone. If you have gum disease, it's important to treat it before undergoing dental implant surgery. Gum disease can cause bone loss in the jaw, which can weaken the bone and make it more difficult to support dental implants.

In some cases, patients with gum disease may still be able to get dental implants. However, the success of the procedure will depend on the severity of the gum disease and the amount of bone loss that has occurred.

Your dentist or implant specialist will evaluate your gums and jawbone to determine whether you are a good candidate for dental implants. They may recommend treatments such as scaling and root planing, bone grafting, or gum surgery to improve the health of your gums and increase the chances of a successful implant procedure.
What is the recovery like after receiving dental implants?

The recovery period after receiving dental implants can vary depending on a number of factors, including the number of implants placed, the patient's overall health, and any complications that may arise during the healing process.

Immediately after the implant procedure, patients may experience some swelling, bruising, and discomfort. Your dentist or oral surgeon may prescribe pain medications or recommend over-the-counter pain relievers to help manage any discomfort during the first few days after the procedure.

In the first few weeks after the procedure, it's important to follow any post-operative instructions provided by your dentist or oral surgeon. This may include avoiding certain foods or activities that could put pressure on the implants, such as chewing hard or sticky foods or participating in strenuous physical activity.

During the first few months after the procedure, the implants will gradually fuse with the jawbone in a process called osseointegration. It's important to maintain good oral hygiene during this time, including brushing and flossing regularly, to prevent infection and ensure proper healing.

Your dentist will schedule follow-up appointments to monitor the healing process and make any necessary adjustments to ensure that the implants are properly integrated and functioning as intended.

Overall, the recovery period after receiving dental implants can take several months, but with proper care and follow-up, most patients are able to enjoy the long-term benefits of dental implants, including improved appearance, function, and oral health.
How do I care for my dental implants?

Caring for dental implants is similar to caring for natural teeth, but there are a few key differences. Here are some tips for ensuring you get the most out of your dental implants:

Brush and floss regularly: Brush your teeth at least twice a day and floss at least once a day to remove plaque and food particles from around your implants.
Use a soft-bristled toothbrush: Use a soft-bristled toothbrush and non-abrasive toothpaste to clean your implants and surrounding teeth. Avoid using a hard-bristled toothbrush or abrasive toothpaste, which can damage the implant surface.
Use interdental brushes: Interdental brushes can help clean hard-to-reach areas around the implants and between teeth.
Use a water flosser: A water flosser can help clean around the implants and remove any food particles that may be trapped in the gums.
Visit your dentist regularly: Regular dental check-ups and cleanings can help prevent problems with your implants and ensure that they are functioning properly.
Avoid hard or sticky foods: Avoid chewing on hard or sticky foods, which can put pressure on the implants and increase the risk of damage.
Quit smoking: Smoking can increase the risk of implant failure, so if you smoke, consider quitting to improve your chances of long-term success with your dental implants.

Following these tips can help ensure that your dental implants remain healthy and functional for many years. Be sure to follow any additional instructions provided by your dentist or oral surgeon, and don't hesitate to ask questions or seek additional guidance if you have concerns about caring for your dental implants.
Schedule an Implant Dentistry Consultation near Salt Lake City and Sandy, Utah
If you are interested in a tooth implant, give our Murray, UT office a call today! Our friendly and knowledgeable staff will be happy to answer any questions and set up an implant dentistry consultation if you are in the Salt Lake City area, including Sandy, and Murray Utah!