Benefits Of Tooth Implant Dentistry In Murray UT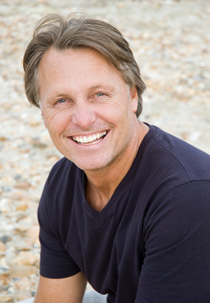 Dental implants can fill in the gaps left by missing teeth, and because they have "roots" made of titanium rods, they can last a lifetime.
If you are a good candidate for a tooth implant, you might consider dental implants instead of a dental bridge. Implant dentistry also has the ability to strengthen the bone structure in your jaw as well as restore the full functionality of your teeth.
How Does a Dental Implant Work?
Dental implants need to be strong, so they are made of titanium and other sturdy materials that will integrate with the jaw bone. Within just a few months, the tooth implant will fuse with the bone, and you will be able to chew without worrying about shifting or sliding.
Do I Need a Tooth Implant?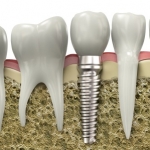 When you come into our office, we will check your oral health to find out what solutions will work best for your individual situation. If you are a good candidate for dental implants, we can provide the placement and restoration for you. Our services may also include mini implants, if appropriate, at our Salt Lake City and Murray, UT area practice.
What About Implant-Retained Dentures?
Have you been thinking about getting dentures? If so, our implant-retained dentures could be the solution for you! Fixed dentures are a great alternative to traditional dentures and solve problems with shifting and sliding.
Implant-retained dentures are a type of overdenture made to attach directly to the implants. Implant dentures promote bone health and can even slow the bone loss caused by missing teeth. Implant-retained dentures are not only sturdy but also improve chewing and speech.
Click here to learn more about Implant-Supported Dentures
Choosing an Implant Dentist in Salt Lake City
For a procedure like dental implants, your dentist should be skilled in implant dentistry. Dr. Blackwood, DDS, can diagnose, place, and restore, all here in our office. When you find a dentist who knows you and your unique health needs, you can receive the high-quality care you deserve.
Our team at Salt Lake Dental Care near Sandy, Utah, can help you and your family! As a cosmetic dentist, Dr. Blackwood, DDS, understands the importance of creating dental implants that will blend in and function like natural teeth. Our team will be with you every step of the way, until you can walk out of our office with a beautiful new smile!
Schedule an Implant Dentistry Consultation near Salt Lake City and Sandy, Utah
If you are interested in a tooth implant, give our Murray, UT office a call today! Our friendly and knowledgeable staff will be happy to answer any questions and set up an implant dentistry consultation if you are in the Salt Lake City area, including Sandy, and Murray Utah!