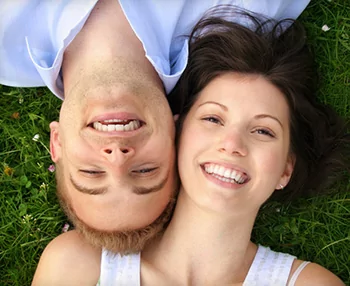 If you are afraid of the dentist, you may have been avoiding regular dental checkups. If you are afraid of the dentist, you are not alone. Many people suffer from dental anxiety, and far too many patients avoid getting the dental treatments they need and want.
Are you suffering the pain of a toothache? Are you putting off necessary treatments because you are afraid of the dentist? Maybe you considered getting a smile makeover using teeth whitening, dental veneers, crowns or Invisalign clear braces, but you were too afraid of the dentist to get your smile brightened.
At Salt Lake Dental Care, Dr. Blackwood and our caring, well-trained team want you to feel comfortable and relaxed, no matter what dental treatments you are receiving. That is why we offer dental sedation. One of the sedation dentistry methods we offer is laughing gas.
This is a gas that mixed with oxygen that is administered through a breathing mask. Laughing gas is often called laughing gas, but it isn't designed to make you laugh. You just feel relaxed, though you are always awake and aware.
Benefits of Laughing Gas
Laughing gas has a lot of advantages, including:
Laughing gas reacts quickly once you begin to inhale it. You begin to feel relaxed almost immediately.
You are aware and awake during your procedure.
Laughing gas side effects are minimal because it dissipates from your system quickly.
You can safely drive yourself to and from your appointment.
Laughing gas is easily monitored and adjusted.
Another advantage of any dental sedation is that we may be able to perform several procedures at once. This saves you time as well as anxiety. Also, many of our patients have reported they feel less pain when using dental sedation because they are relaxed.
Contact Us Today!
Call today. Let us partner with you to help you relax while you get a healthy, beautiful smile! We love helping patients from the Salt Lake City area feel at ease, from Murray to Sandy, Utah!