Get A Perfect Smile In Salt Lake City With Porcelain Veneers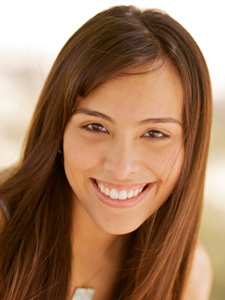 Do you worry about yellowing, cracked, or chipped teeth? Porcelain veneers are designed to cover the front of the tooth. Made from a very thin porcelain shell, dental veneers are a great option to instantly get a perfect smile.
Porcelain veneers are molded to fit your tooth structure, giving you a natural-looking smile. The veneers are designed to cover chips, breaks, or spaces, and can even straighten out your smile. Some patients use veneers to whiten teeth that won't whiten with tooth bleaches.
Why Use Dental Veneers?
Dental veneers are a permanent, instant solution to give you a perfect smile. We remove as
little tooth structure as possible, so we can bond the veneers to your teeth. Our dental veneers are aesthetically pleasing, and you can have your new smile in as little as two appointments.
Alternatively, we offer crowns and composite resin bonding. The tooth beneath a dental crown usually needs a complete build-up before a crown can be placed. Composite resin bonding, on the other hand, is used for small flaws and can fill in tiny chips or gaps in certain areas of your teeth.
Why DURAthin Prep-less Veneers?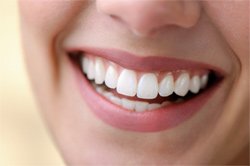 Dr. Blackwood, DDS, offers the new DURAthin prepless veneers at his Murray practice near Sandy, Utah. A DURAthin tooth veneer can be bonded over your teeth without having to remove any enamel.
The ultra-thin tooth veneer is so thin that they fit and feel better. Prepless dental veneers are applied in thin layers, a technique that allows natural tooth color to shine through. DURAthin dental veneers application is a virtually painless cosmetic dentistry procedure.
If you're looking for a cosmetic option that leaves the protective enamel intact and can also be removed if necessary, talk to us about DURAthin prepless veneers.
Call Today to Learn More About Porcelain Dental Veneers
Porcelain veneers are a fast and easy option when you need a new, perfect smile! Give us a call today to see how Dr. Clint Blackwood, DDS, in Murray, UT can change your smile for the best! You can also use our contact form to the right if you are in Salt Lake City or Sandy, Utah, and we'll get in touch with you as quickly as possible!