Cosmetic and restorative dentistry can work wonders!  See the examples below of real patients who have had their smiles and confidence restored by Dr. Blackwood.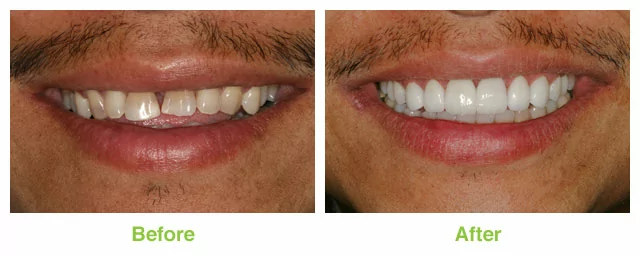 This patient had porcelain veneers applied to cover tetracycline-stained teeth and close gaps on his top teeth.  His bottom teeth were whitened.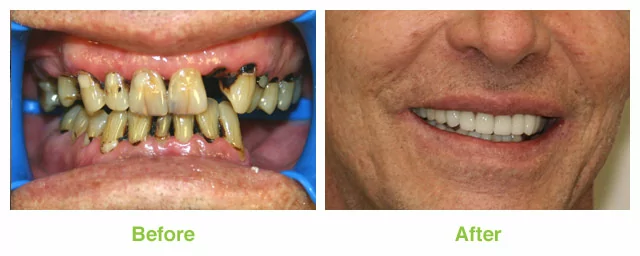 This patient's teeth were seriously affected by dry mouth and medications. We replaced missing teeth with implants, capped them with crowns, and restored remaining teeth back to their original function.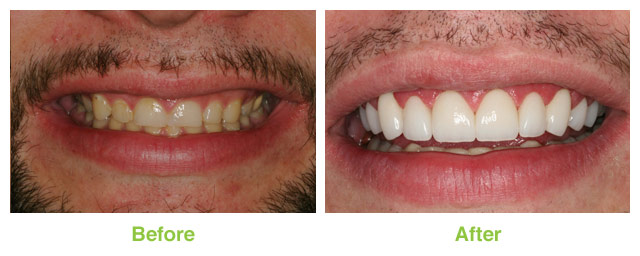 This patient's smile was restored with porcelain veneers and laser gum-lengthening on top, and whitening on bottom.